What Is Medicare Supplement Plan G?
Medicare Plan G is a Medicare Supplement plan that may provide greater value than Plan F. It provides you the same full coverage benefits of Medicare Plan F with a lower monthly premium. When you get an affordable Plan G versus Plan F, you could save $500 or more per year in premiums. 
The only difference between Plan F and G is that Plan G requires you to pay the Medicare Part B annual deductible. In 2023, the Part B deductible is only $226. In other words, after you spend $226, you could save $300 or more in annual premiums.
What is another name for Medicare Supplement Plan G? It's also called Medigap Plan G. A Medigap plan covers some or all of your out-of-pocket Medicare costs. For example, Plan G covers all your Medicare coverage gaps except the Part B deductible.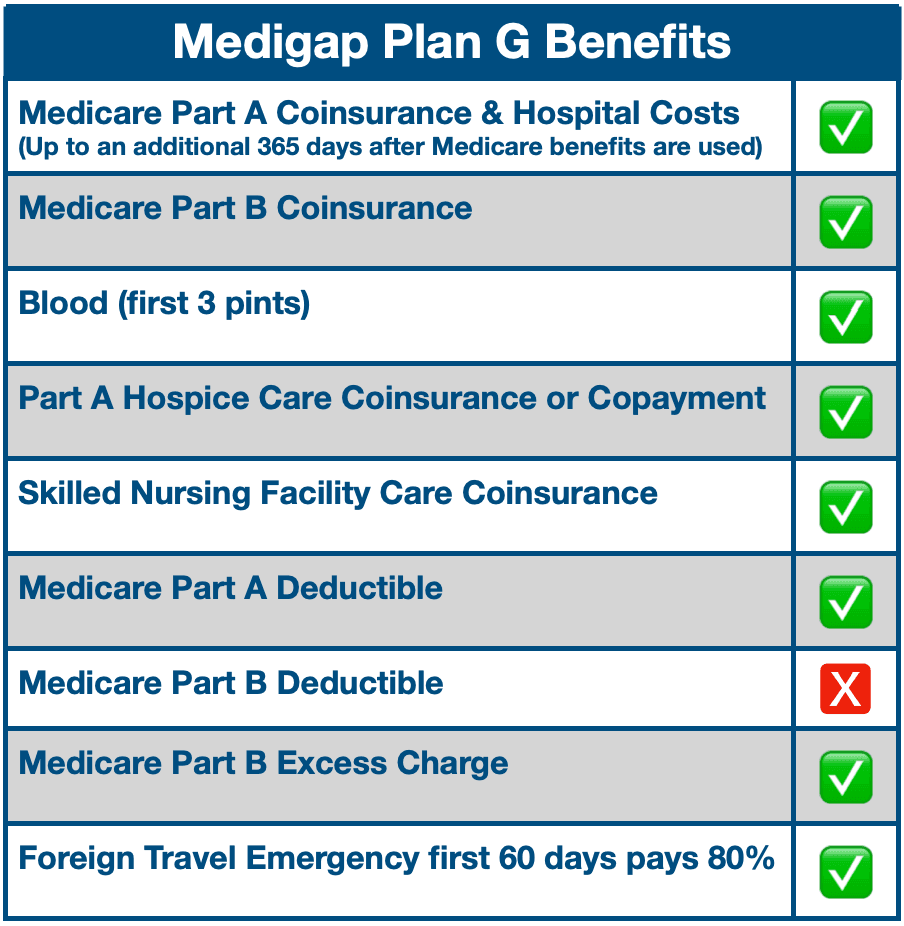 What Does Plan G Cover?
Medigap Plan G, like all Medigap Plans, must follow federal and state laws designed to protect the policyholder. Therefore, the essential benefits of Medigap Plan G must be the same no matter where Plan G is purchased. In other words, Medigap Plan G coverage benefits will be the same no matter which carrier you choose. 
As shown in the Medigap Plan G Benefits chart, your supplement benefits include the following:
Inpatient Hospital Care (Part A)

Outpatient Medical Care (Part B)

Foreign Travel Emergency

Skilled Nursing Facility Care

First 3 Pints of Blood
Why Medicare Plan G Is Better Than Plan F
Medicare Plan G is a better value than Plan F for several reasons. First, Plan G has lower monthly premiums than Plan F. Second, over the years, Medigap Plan G premium rates have
increased less than Plan F. Thus, lower premiums make Plan G a better value than Plan F.

Robert Bache, the owner of Senior Healthcare Direct, has correctly predicted Plan G to be a better value than Plan F. Furthermore, he continues to recommend Plan G.

In recent years, Medicare Plan G has sometimes increased as little as 3% with some carriers. In comparison, Plan F during the same time has increased significantly more.
Medicare Part B: Outpatient Medical Coverage and Cost
Plan G covers Medicare Part B outpatient medical services at any hospital or medical facility for less than 24 hours. Furthermore, Plan G covers outpatient preventive services, such as diabetes self-management training. Moreover, Plan G covers the following:
When you have moderate or severe COPD, Plan G pays your 20% coinsurance that you would otherwise have to pay. 
After you pay the $226 Part B deductible in 2023, Plan G can pay your 20% coinsurance cost.
If you have a diabetic condition, Plan G pays 20% coinsurance costs for therapeutic shoes and inserts.
Medicare Plan G Case Study: A Great Value
George has diabetes and Medicare Supplement Plan G. He visits his primary doctor once a year and his endocrinologist several times to renew his prescriptions. In January 2023, he goes to his first doctor's visit. 
The specialist bills Medicare, which pays 80% share of the bill except for the $226 outpatient deductible, which George pays. Then his Medicare Supplement Plan G pays the remaining 20%. Medicare covers diabetic supplies such as his lancets, test strips, and a new glucose meter at no charge to him. Medicare and his supplement work together to pay 100% of these costs.
For the rest of the year, George will owe absolutely nothing out of pocket for Medicare Part A and B services. George keeps more money in his pocket with Medicare Plan G. His only copays will be for medications under his separate Part D prescription drug plan.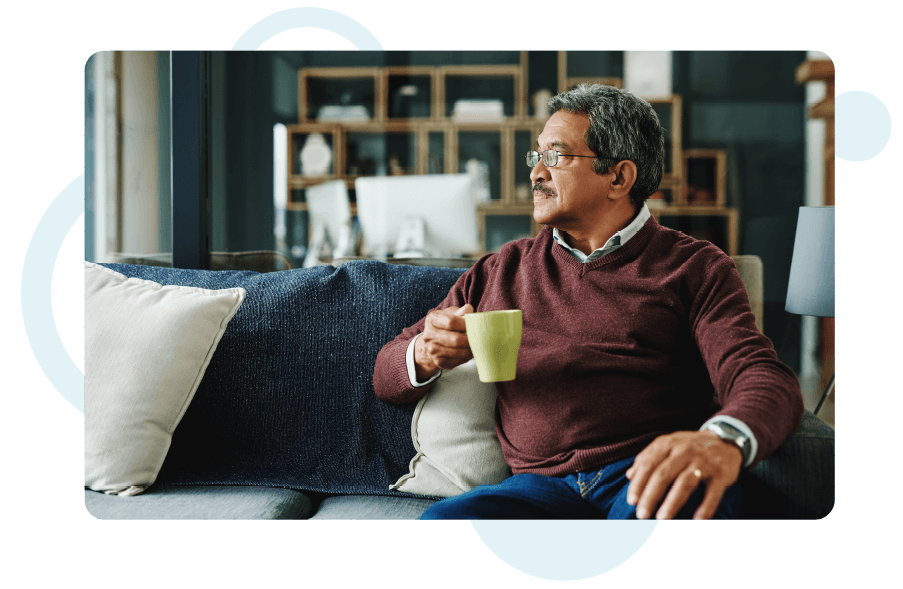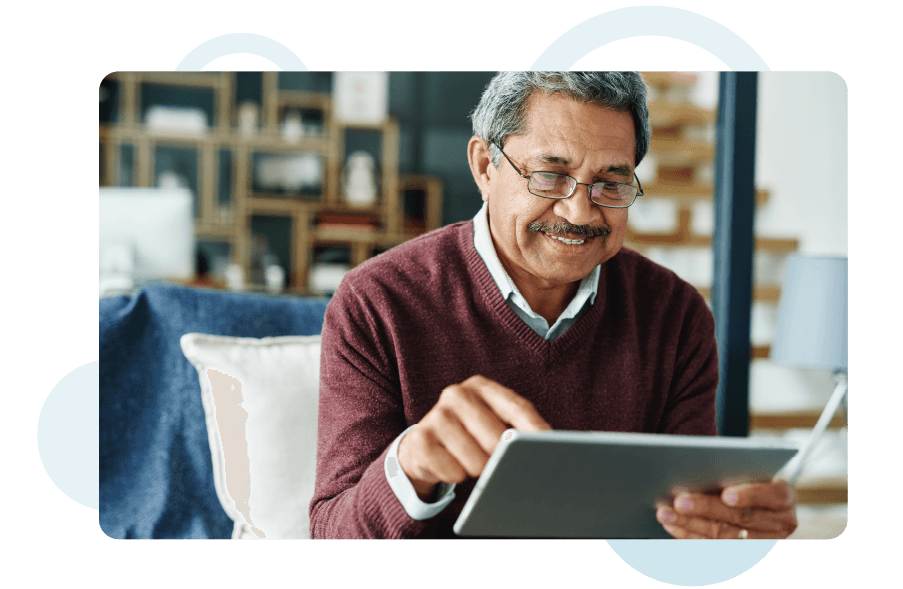 With Plan G coverage, George does not have to worry about any doctor copays. He will not pay for ambulance transportation, lab-work or imaging. If George has surgery, Medicare will cover 80% and his Plan G will cover the other 20%. 
Plan G is a great value for George. Depending on your needs, Plan G might be right for you, as well. To help you decide which supplement plan is best for you, review the Medigap Benefits Chart for a side-by-side comparison of all Medigap Plans.
Medicare Supplement Plans Comparison Chart
You can use the Medigap Benefits chart for a side-by-side comparison of Medicare Supplement Plans A – N. Plans with 100% provide full benefit coverage. However, some plans only have partial benefit coverage, such as 80%, 75%, and 50%.
Plans with X do not cover that particular benefit. If you were newly eligible for Medicare starting on or after January 1, 2020, then Plan C and Plan F are not available to you. However, beneficiaries who had Plans C or F before 2020 can keep them. A personalized Medigap plan comparison is always better – let us help you compare policies.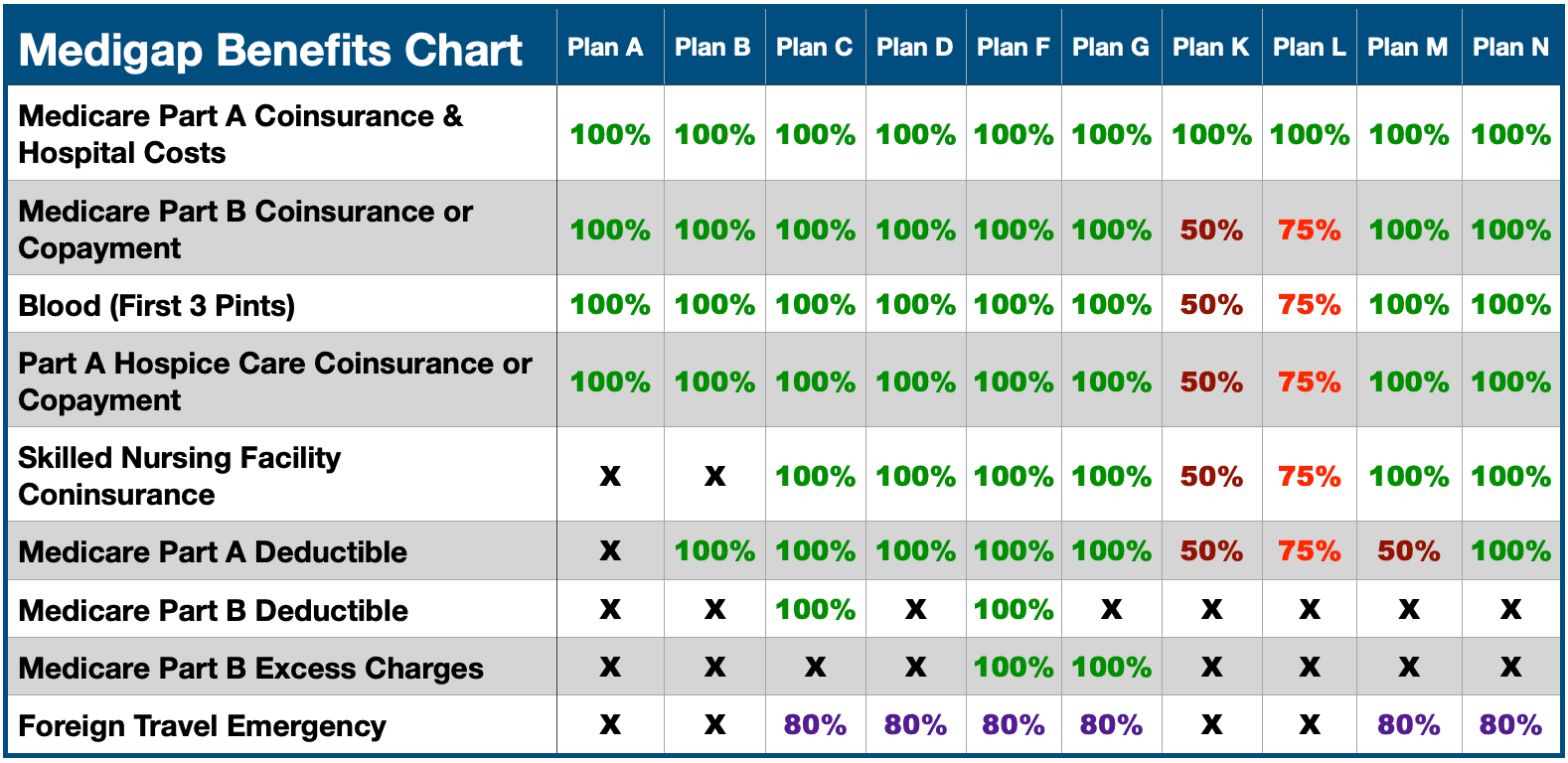 Linda's Story
Linda's doctor admits her to a hospital as an inpatient for 36 days. On day one, Linda pays her $226 Part B deductible. Then she starts receiving skilled nursing care. Linda received a semi-private room, meals, and skilled nursing to treat, manage, and observe her condition.
Medicare Plan G pays her Part A deductible of $1,600 for her first 20 days. Then, Plan G covers days 61 to 90 at $400 coinsurance per day for a 30-day benefit of $12,000.
After her doctor discharged her from the hospital, she required outpatient physical therapy. Linda's physical therapist accepted Medicare but decided not to accept the Medicare-approved amount for her physical therapy. Therefore, the physical therapist charged Linda 15% more than Medicare's approved amount. Fortunately, Linda had Medicare Plan G, which covered this Part B excess charge.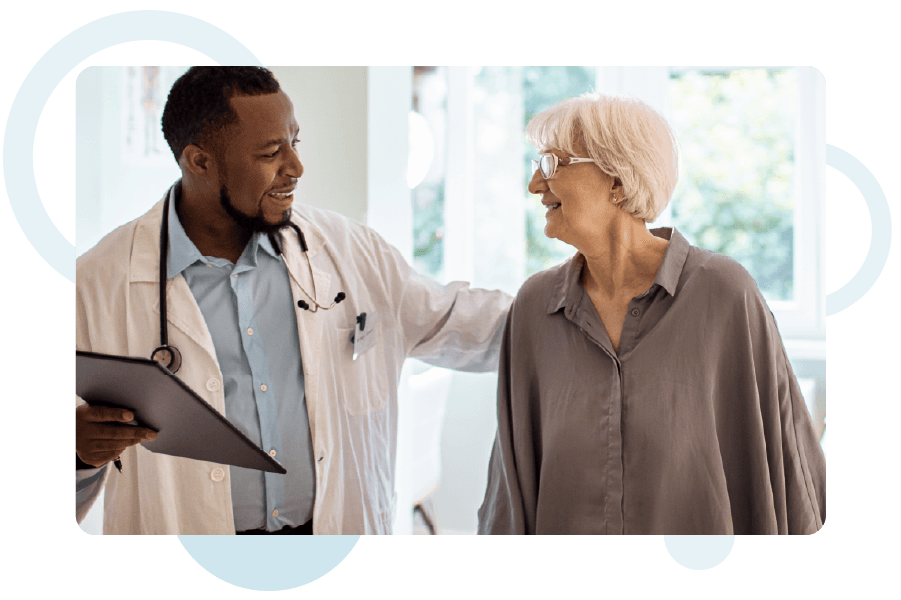 Senior Healthcare Direct
Find out if Medicare Plan G is right for you. Call Senior Healthcare Direct at 1-833-463-3262, TTY 711 to speak with a licensed agent. We have access to top A+ rated Medicare insurance companies. We can check Plan G rates with over 30 carriers so that you can get the lowest price on Medicare Plan G in your area. Furthermore, when you enroll with us, it costs you nothing, and you will have access to our friendly Customer Support Team. Then whenever you have questions or problems, you can get answers and solutions. Get your quote.
Common Questions About Medicare Plan G
What is the Medicare Supplement Plan G deductible?
$226 is the annual Part B deductible in 2023 which you pay for Plan G.
What does Medicare
Plan G pay for?
Plan G pays for your hospital deductible and after you pay the $226 deductible in 2023, it pays for your medical outpatient medical coverage for stays at any hospital or medical facility for less than 24 hours. In addition, Plan G pays for all your copays and coinsurance under Medicare.
Does Medicare Plan G cover dental?
No, neither Medicare nor Medigap plans cover dental care.
Does Plan G cover prescription drugs?
Plan G covers the coinsurance for any Part B prescription drugs. These medications are typically limited to people with specific medical conditions.
Plan G covers chemotherapy drugs, anti-nausea medications, immunosuppressive
medications, and drugs for end-stage renal disease (ESRD).
Medigap Plan G does not cover outpatient retail prescriptions. In this case, you will need a Part D drug plan.
Is Medicare Plan G better than Plan F?
Yes, Plan G can be a better value than Plan F. You pay the $226 Part B annual deductible in 2023 for a monthly benefit of paying a lower Plan G premium versus Plan F. Since you can save several hundred dollars in premiums on Plan G it can be a better value than Plan F.