Back To All Team Members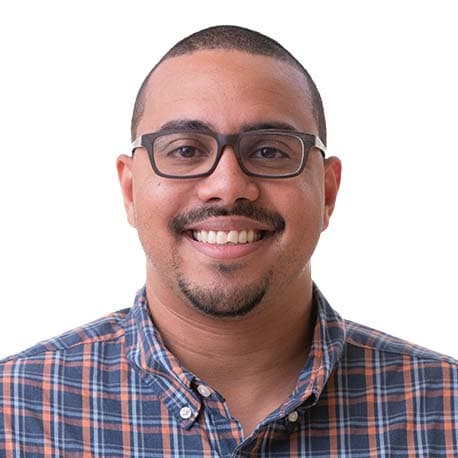 David Minaya
Vice President of Sales
david.minaya@srhealthcaredirect.com
+1 (833) 463-3262
David Minaya has been promoted to Senior Healthcare Direct's Vice President of Sales.
David started with Senior Healthcare Direct as a Sales Agent more than five years ago, elevating to the role of Sales Director in January 2021.
As a record-breaking sales agent, he sold more than 1,000 Medicare policies in one year and 3,000 overall. David has spent the last year building and strengthening the sales team as a whole, helping the team achieve over 110% of its AEP sales goal.
David was born in Hoboken, NJ. David attended Liberty University where he was a member of the Men's Basketball program. During his time at Liberty, he earned his bachelor's in finance. David also attended Union University where he earned an MBA. David is married to his wife Kaylee, and they have 3 children: Gavin, Griffin, and Gabriella.
Statement from David, "Each agent, manager and director is valued. An organization is only as successful as its employees. It is my goal that each person that I work with is treated with respect and compassion while upholding the standards of Senior Healthcare Direct."
David Minaya's Licensed States And License Numbers National Producer
Number: 18253860
| State | License Number |
| --- | --- |
| Alabama | 792416 |
| Alaska | 100170161 |
| Arizona | 18253860 |
| Arkansas | 18253860 |
| California | 0L72237 |
| Colorado | 539366 |
| Connecticut | |
| Delaware | 3000318861 |
| District of Columbia | 3000635863 |
| Florida | W376447 |
| Georgia | 3144874 |
| Hawaii | |
| Idaho | 642945 |
| Illinois | 18253860 |
| Indiana | 3249355 |
| Iowa | 18253860 |
| Kansas | 18253860 |
| State | License Number |
| --- | --- |
| Kentucky | DOI-945970 |
| Louisiana | 749401 |
| Maine | |
| Maryland | 3000161374 |
| Massachusetts | |
| Michigan | 18253860 |
| Minnesota | 40682297 |
| Mississippi | 10509776 |
| Missouri | 8418368 |
| Montana | 3000456391 |
| Nebraska | 18253860 |
| Nevada | 3249202 |
| New Hampshire | 18253860 |
| New Jersey | 1657159 |
| New Mexico | 18253860 |
| New York | LA-1508832 |
| North Carolina | 18253860 |
| State | License Number |
| --- | --- |
| North Dakota | 18253860 |
| Ohio | 1139683 |
| Oklahoma | 100286248 |
| Oregon | 18253860 |
| Pennsylvania | 804757 |
| Rhode Island | 3000635968 |
| South Carolina | 18253860 |
| South Dakota | 40466778 |
| Tennessee | 2359394 |
| Texas | 2168388 |
| Utah | 643003 |
| Vermont | 3471738 |
| Virginia | 1024609 |
| Washington | 952341 |
| West Virginia | 18253860 |
| Wisconsin | 18253860 |
| Wyoming | 389292 |